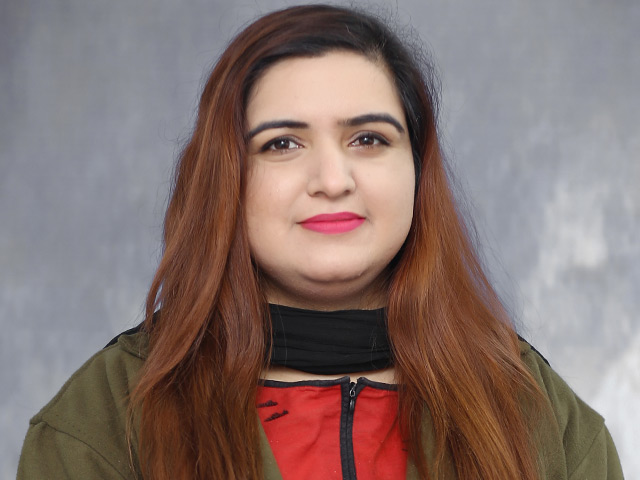 Dr. Nadia Anwer
Specialty: MS in Cardiopulmonary Physical Therapy 
Department Affiliation: Shalamar School of Allied Health Sciences
Date of Joining : 10 /06 /2021
Professional Summary
Dr.Nadia Anwer, PT graduated from Riphah International University, Islamabad (session 2011-2016) started his career from Railway General  Hospital Rawalpindi and worked as Rehab House Officer. Have been attending indoor patients in the following departments of hospital:
Physiotherapy OPD
Orthopedic ward
Surgery ward
Gynae ward
Medicine ward
Prepared records of patient admissions, physiotherapy sessions, patient assessment and prognosis etc. for indoor as well as outdoor patients of Physiotherapy Department. 
After that worked as a lecturer at  University of Lahore , Gujrat campus.
She also completed her post graduate training from Riphah College of Rehabilitation Sciences Islamabad .she has completed her residence in Rawalpindi institute of cardiology. Currently working as a Senior Lecturer at Shalamar School of Allied Health Sciences.
Academic Profile
MS-CPPT
2018 – 2020
Riphah International University, Islamabad
Doctor of Physical Therapy
2011-2016
Riphah International University, Islamabad
F.Sc (Pre Medical)
2010-2011


F.G post graduate college for women, Wah Cantt (Federal board)

Matriculation
2009
Wah Islamic school of excellence, Wah Cantt
Residencies/Clinical Training OR Clinical Attachment
Post Graduate Training
09/2019 – 02/2022
Rawalpindi institute of Cardiology
Award & Certification
Workshop on Research Methodology by Agha Khan University (SIHSxAKU) on 29th and 30th september 2021.
1 Day workshop on "Basic Life Support" at University of Lahore, Gujrat Campus on 8th April 2020.
Three Days workshop on "Andragogical Skills for Higher Education" at University of Lahore, Gujrat Campus from January 16th to 18th, 2019.
02 Days "Faculty Development workshop" at University of Lahore, Gujrat Campus from 10th to 11th July 2018.
1 day workshop on "Research Methods to Enhance Research Skills for Thesis Writing in Medical Science" at University of Lahore, Gujrat Campus on 14th March 2019.
Research & Publications
Effects of respiratory muscle training on cardiopulmonary parameters and quality of life in patients with dilated cardiomyopathy ( accepted in Rawal Medical Journal ).
To compare the effect of brisk walk and stair climbing on cardiopulmonary endurance in university students. ( accepted in Pakistan Biomedical journal).
Variation of Q angle in multiparous pregnant females : an observational cross sectional study " ( accepted in Pakistan biomedical journal )
Professional Affiliations and Memberships
Member PPTA (Pakistan Physical Therapy Association).